24

May, 2022
This is a very common question asked by clients that why SEO is important for your business. SEO is lucrative for every business whether it is a small or big enterprise. Nowadays a large number of companies spent their marketing budget on SEO to communicate and persuade their customers. It gives a fair opportunity to grow business. If you really looking to increase your brand awareness, grow your business, customers expansion and generate very good profits then SEO is very important for businesses, and many reasons are following to do SEO for the website.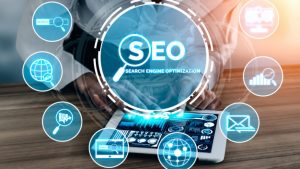 Reasons Why SEO Is Important For Your Business
SEO gives credibility to your business by ranking your website higher and helping to get popular among your customers and industry.
An optimized website brings more traffic and leads to your business. Those leads increase the conversion and bring huge profit to your company.
When your website ranks on Google, Yahoo, and other search engines it makes a huge difference to your competitors. Your brand gets recognition in the market and SEO helps to bring brand loyalty among your customers.
SEO has a global reach and it brings customers from across the world and makes you popular over there. You never know from which corner of the world, customers will land on your website. With the help of SEO, you can communicate and expansion of your business in another country.
SEO service is affordable and it can be taken by every business owner even smaller ones. If you want to advertise through offline marketing like Television, Radio, newspapers, and BTL  activities these are so much expensive and a small company can not afford it.
SEO helps your business to rank in local searches like " Playschools near me " and " Doctors clinic near me "  this strategy can help many more needy customers who are eager to buy.
Google is one of the most popular search engines and it has captured 90% market share globally.
Users are so active on search engines that only Google has 5.4 billion searches per day. And these all are big reasons why SEO is important for your business.
SEO helps customers to find your website easily in-crowd and add on new business to you.
The best part of SEO is it can be measured how many customers are landing on your website, from which country are they, how long they are staying on your website and how many of them turned into sales.
Before going to SEO of your website, you must have a mobile-friendly website. From a survey, it is found that 72% of people don't have much patience to wait longer for the loading of the website.
As per Statista Digital marketing and SEO budget of Indian companies will be 540 billion rupees by 2024.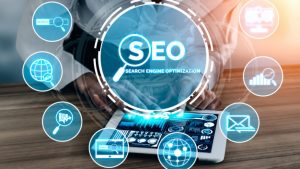 SEO strengthens your website and gives answers to potential customers' questions. And if your website resolves the puzzled mind of customers obvious they will be satisfied and that will help your brand to get notice and recognition in the market.
Write valuable content on the website that can bring awareness to people.
A recent study explains that before buying anything majority of customers are searching on Google, Yahoo, Bing, and any other search engine and then make buying decisions. Those times your website should rank and it will help them to find the best products and services. This will bring more loyal customers and repeat customers.  These all are telling That's why SEO is important for your online success.
Google updates its algorithm constantly and it is highly secret but there is more than 200 method to rank a website on Google. For that, you need to keep up with new updates and methods to rank your website.
SEO is the best way for startups and small businesses because this is the way in low marketing budget websites can be visible and become a leader in your industry. You need to choose long-tail and low competitive keywords that can be ranked in a few months. These all are the factors that why SEO is important for online success. SEO makes your business prominent and it acts as a backbone of your business.
SEO conversion is higher than any campaign whether you are running online or offline. Because there are customers already made up their minds and they are genuine buyers who search on Google to buy and then land on your website.
These all are the major factors Why SEO is important for your website. I hope these all help you to understand the importance of SEO and how it will be fruitful for your company.